About Bellaire
at Stone Port

We've Pledged Caring with H.E.A.R.T.™ to Our Residents
At Bellaire at Stone Port in Harrisonburg, our residents are our love, passion, and purpose. We personalize our approach and services to a resident's individual needs while providing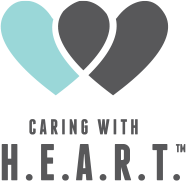 compassionate, quality care. Our senior living community offers assisted living and memory care with 24-hour personalized assistance and a dedicated, caring team. We are united by the guiding principle of Caring with H.E.A.R.T.™ and through our core values of Honesty, Excellence, Accountability, Residents First, and Teamwork. With these principles in mind, we enjoy helping seniors make the move from their current home to a community designed to offer each resident the highest possible quality of life. We know that earning a reputation as the best Assisted Living and Memory Care Community requires dedication, perseverance, and compassion.
Residents Celebrate Independence in Our Assisted Living Community
Each resident enjoys an individualized senior living program that incorporates his or her lifestyle, current abilities and interests. They have the freedom to choose daily activities within a safe, stimulating and supportive assisted living environment. Some residents may want or require more assistance than others. Our team of professionals uses their talents and strengths to recognize each resident's individual needs and care for them with respect and dignity. Residents can remain active and engaged with life while getting personalized services.
Seniors Relax and Enjoy the Day in Our Compassionate Memory Care Program
In addition to our assisted living services, Bellaire at Stone Port offers a specialty Memory Care program with 24-hour memory care suites. Our care workers are specifically skilled and trained in the care of those with Alzheimer's and dementia. We provide distinct memory care areas that allow residents to relax and enjoy their day, while their loved ones can rest assured.
Loved Ones and Seniors Can Rest Assured with Our Beautiful Amenities and Secure Care
Seniors may not believe they need assisted living care but also don't realize how much they would enjoy being part of a caring community with the freedom to enjoy interests, activities, and security. And often, family members don't understand how stressful it can be to care for an aging parent, especially when he or she struggles with health conditions like Alzheimer's.
Bellaire at Stone Port offers an active retirement community that gives residents the safety and security of personalized care, emergency response in rooms, medication reminders, beautiful amenities, and spacious, accessible apartments. Some of our resident's favorite amenities include:
»
Therapy room and 24-hour assistance
»
Traditional and bistro dining
»
Available transportation
»
Fitness center, movie theatre, beauty salon and barbershop
»
Planned resident activities, arts and crafts, and library
»
Landscaped courtyard and resident gardening
Fun activities engage residents with each other and our team while encouraging new neighbors to become new friends in an easy-going and relaxing small-town setting filled with laughter, joy, and fun.
Our residents discover new activities and friendships with fun amenities and activities that make them feel right at home.
Our team knows individual actions impact the quality of care we provide, and the decisions we make today will make us stronger tomorrow. We embrace each day as an opportunity to make a difference with the promise of our Caring with H.E.A.R.T.™ pledge. We serve as one family and one community of residents and team members.
Professionally managed by Park Street Senior Living