When considering if you should move into assisted living or are considering helping a loved one transition into assisted living, there are a lot of things to think about. Moving in to assisted living can be a weighted decision, but with Bellaire at Stone Port, we are here to help make the decision easier for you.
For those who are considering moving into assisted living, there are no set requirements to meet in order to become a resident. Seniors who are wanting to live with a variety of options can have their needs met at Bellaire at Stone Port. Some of the important things to consider are what level of care is needed for yourself or a loved one that will be living in these facilities. These decisions will help you assess when the time is right for you to move into an assisted living community.
What is Assisted Living?
An assisted living community is a place where older adults, or seniors, are able to live with a level of care that is right for their needs. Many of these seniors will need a little bit of care or monitoring when it comes to day to day tasks. For many seniors, having the reassurance of living in a community that has all of the necessities in one place, whether they need assistance or not, can be quite comforting.
Assisted living helps seniors to feel at home and safe while ensuring that they are living a happy and healthy lifestyle. Seniors who are in need of help when performing certain day to day routines or activities, could benefit from assisted living care.
When seniors are no longer able to perform all of the routine tasks that they could before, assisted living can provide the care and comfort needed to make seniors feel at home. While still living an independent life, seniors can feel secure and safe knowing that they are well cared for and that there is help available to them.
Seniors who need assistance for certain tasks, can feel at ease knowing that they are going to have someone that they can depend on to help with their daily needs. When seniors require assistance for such things as;
Bathing and showering
Medication reminders and managment
Personal grooming and oral hygiene
Mobility assistance
Assistance in the restroom
Assisted living can help you maintain independence while ensuring that you are getting the level of care needed for your individual needs. Each senior is different and the level of care needed is assessed on an individual basis.
What Makes Someone a Good Fit for Assisted Living?
It can be tough to know if you are ready for transitioning into an assisted living care community. For many, admitting that they need help can be tough. It can be equally as difficult to know if a close loved one is a good candidate for assisted living.
There are many reasons to enjoy the benefits of assisted living. Many seniors enjoy the community aspect, amenities, and social aspect of community. Being able to complete day to day tasks with little to moderate are just some of the residents that are a good fit for assisted living.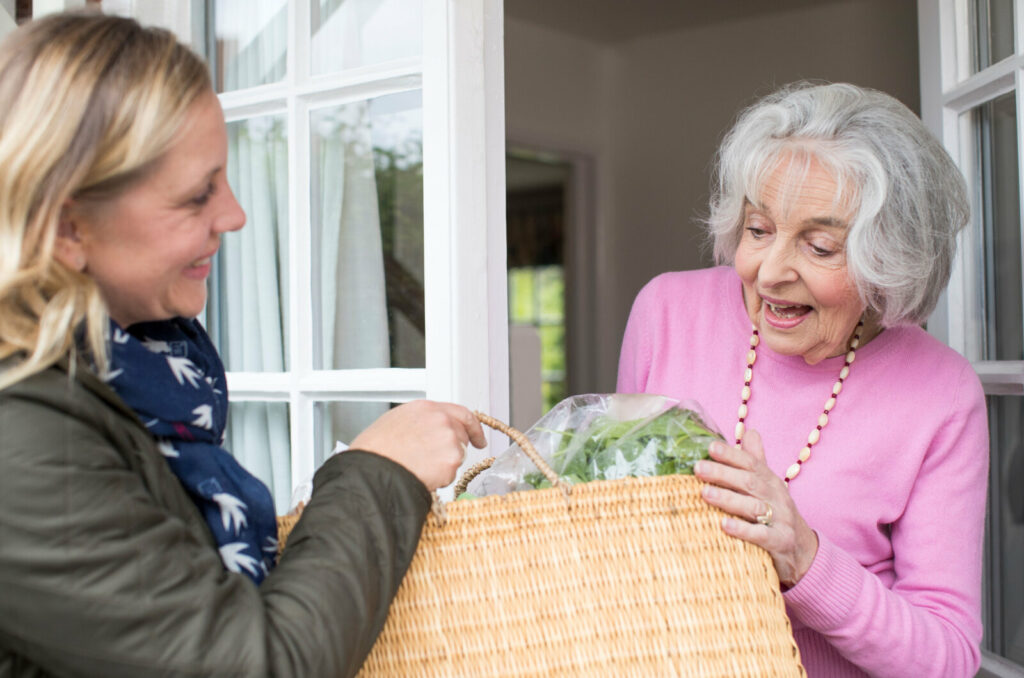 Signs Someone Should Move into Assisted Living
For some, the idea of moving into an assisted living community can feel quite daunting. Many people feel that living within these spaces may take away some of their autonomy or feel like they are living in a sterile, cold environment. These are common misconceptions about what assisted living communities actually offer.
When a senior is no longer able to perform simple daily activities or those close to them are fearful that they might hurt themselves, these can be signs that an assisted living space may be right for them. If they have trouble with balance or have mobility issues, it might be time to ensure that they are in a place that can provide the necessary level of care needed.
How is Assisted Living different from Memory Care?
For those that are living in an assisted living community, they will be able to live a relatively autonomous lifestyle. While there are areas of their life where care is needed, for many, they do not require around the clock supervision.
When living in a memory care community, the level of care needed for each resident is typically higher. Many people who are in a memory care community are experiencing different levels of memory conditions, like dementia. There are some that are more severe than others, but many of the residents will not be able to take care of themselves on their own.
Memory care residents need a higher level of care in all aspects of their lives while many residents in assisted living are only needing to have assistance in some areas of their lives and routines.
Making the Transition
With the care team at Bellaire at Stone Port, making the transition to living in an assisted living community is easy. Our care team is here to help make your move as easy as possible. At Bellaire at Stone Point, we are dedicated to making seniors feel at home and welcomed. Schedule a visit today to see if Bellaire at Stone Point is the place for you.